How To Change Your Mind, TV Miniseries 2022
This docuseries by Michael Pollan presents the newest scientific research on 4 different psychedelic 'drugs': psilocybin (a.k.a. "magic" mushrooms), LSD, MDMA ("Ecstasy") and mescaline cacti, as well as including their cultural and historic background.

This is not a new topic of research. In fact, already in the 50s and 60s professional scientific research showed highly effective results in patients suffering from PTSD, anxiety, depression, OCD and addiction, with many of them recovering from these disorders in only a few sessions.

With Nixon's War on Drugs in the early 70s the research on these substances was halted and they were classified as toxic and illegal.

Fortunately, today's science is experiencing a renaissance in this field. We are very excited to see that countries like USA, Great Britain and Australia are very close to overcoming the last political and bureaucratic hurdles before these life-changing tools will be instituted in the form of Psychedelic Assisted Therapy. We would love to be ambassadors for this movement in Aotearoa.

We're relieved to witness mainstream opinion changing on the matter. We hope to see Aotearoa catch up soon with these developments, because we believe that these tools, when used in the right clinical or formal circumstances and assistance by trained professionals, can help with the catastrophic rates of youth suicide and other mental disorders and trauma in this country.

These medicines are currently illegal in New Zealand. Once they become legalised as therapeutic tools, we emphasise that these medicines should not be used irresponsibly but rather only under the guidance of experienced therapists. There is a risk of unpleasant- to serious- side effects if not administered appropriately.

Here is a link to current studies published on therapy psilocybin and one New Zealand study currently underway by University of Auckland's Neuro- Psycho- Pharmacology Research Group.

Dr. Roland Griffith, psycopharmacologist, is one of the leading experts in psilocybin as therapy and has many presentations on the topic.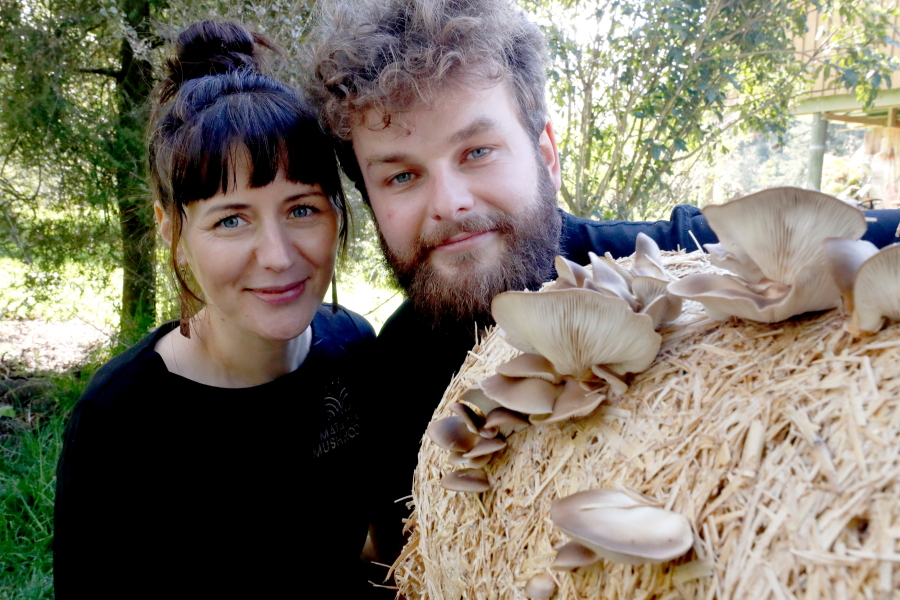 A warmly-written article published in Stuff/Nelson Mail outlining our mycoremediation pilot project and workshops in 2021. By journalist Amy Ridout.
Read More