Native NZ gourmet Mushrooms & Environmental services
Matariki Mushrooms promote and protect native strains and help to make recent scientific discoveries and solutions accessible to more people.
The Ancient Kingdom of Fungi
The fascinating kingdom of fungi is interwoven through our everyday lives. Bread, beer, wine, cheese, coffee and tea are only a few examples of how fungi (yeasts/ferments) are part of our modern lifestyle. The use of fungi, however, is as old as humanity. Here in Aotearoa, our Maori ancestors used mushrooms to make ink for moko (tattoos), as tinder to start a fire or even to transport fire.
Yet, fungi is an abstract topic for many modern people. Even science has reached a better understanding only in the last few decades. One of the outcomes of that is a method called 'mycoremediation' – where fungi's unique ability to break down a seemingly endless variety of chemicals can be utilised to clear contaminated soils of toxins.
Aotearoa is home to unique strains of fungi which not only taste 'out of this world' but may also offer some exciting benefits to our environment and health.
At Matariki Mushrooms our ambition is to promote and protect native strains and to help make these recent scientific discoveries and solutions accessible to more people.
We are dedicated to cultivating the awareness of mushroom lovers, growers and lawmakers to protect our precious taonga.
FAMILY OF FOREST & FUNGI – HE TUKUTUKU TOIORA
Available Now: $35.00
Children's book: Family of Forest & Fungi
Published in April 2023 by Blue Hand Publications. 51 pages.
ISBN: 796548548592
A children's book exploring the kingdom of fungi, with activities including making a spore print, mushroom ink, and even growing your own.
Spaces are provided to write responses to sensory activities, and also te reo vocabulary related to the natural world.
With beautiful watercolour illustrations by well-loved children's book illustrator Isobel Joy Te Aho-White and translations by Hana Park. By Valetta Sówka.
Matariki Mushroom Recipes
A delicious breakfast recipe that aims to keep the cooking time short using simple ingredients that don't overwhelm the flavour of the mushrooms.
Therapeutic Mushroom Magic in New Netflix Docuseries
How To Change Your Mind, TV Miniseries 2022 This docuseries by Michael Pollan presents the newest scientific research on 4 different psychedelic 'drugs': psilocybin (a.k.a. "magic" mushrooms), LSD, MDMA ("Ecstasy") and mescaline cacti, as well as including their cultural and historic background.This is not a new topic of research. In fact, already in the 50s…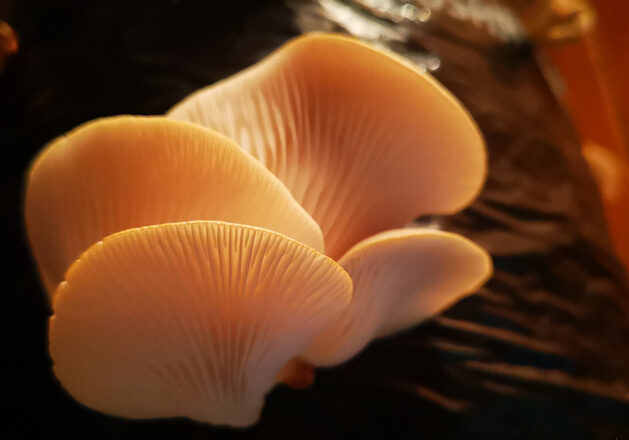 As delicious and flavour filled as the field mushrooms we gathered as children.
– Basil Steele (retired)