Mushroom growing has been increasing in popularity. More and more market stalls and online shops sell fresh mushrooms or grow-it-yourself kits and resources using different species.
Unfortunately it is widely ignored that often these commercialised strains are imports which are closely related to New Zealand's native species. One example is the Pink Oyster Mushroom (Pleurotus Djamor) that originates in Indonesia but is closely related to its New Zealand cousin Phoenix Oyster (Pleurotus Parsonsiae).
The Pink Oyster being exposed to New Zealand's environment leads to a risk of genetic pollution through cross-sporulation. Mushroom spores are able to spread wide distances. There is a possibility that spores meeting those of its cousin could lead to the outbreeding and extinction of an entire species, at least a degrading of our native species. 
Fortunately, New Zealand oyster mushrooms have neither been the focus of commercial growers for a long enough time nor subjected to degenerating practices such as repetitive cloning. For this reason New Zealand's oyster mushrooms have kept their original flavour as well as one of the highest bioactivity rates which makes them very suitable for mycoremediation practises.
All the strains that we cultivate originate in New Zealand bush and are DNA-verified by government scientists of the Landcare Research Institute (Mankaaki Whenua).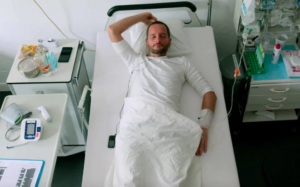 How To Change Your Mind, TV Miniseries 2022 This docuseries by Michael Pollan presents the newest scientific research on 4 different psychedelic 'drugs': psilocybin (a.k.a. "magic" mushrooms), LSD, MDMA ("Ecstasy") and mescaline cacti, as well as including their cultural and…
Read More